balanced, beautiful spaces
When you choose to work with Danielle Nicole Interiors, you'll notice the difference right away. Our design process puts clients at the very center of our work. Whether you know exactly what you want – or need a little help figuring it out, our approach leverages the essentials of quality interior design with every project. From room size and utility to budget and timeline, we deliver consultative guidance and expertise every step of the way.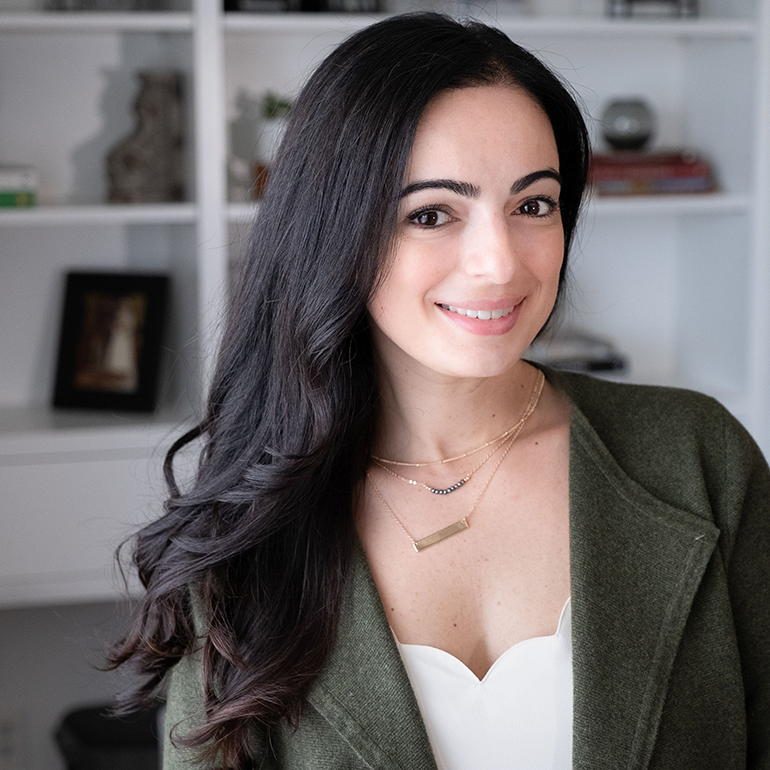 a passion for design
from the very beginning.
As the founder and company namesake, Danielle always had a passion for design projects stretching as far back as grade school. As her interests and abilities developed under the encouragement of industry mentors, she eventually attended the world famous Fashion Institute of Technology. After graduating, she worked in the industry before making the decision to build her own business. At the time, she was just starting her family, and knew there would never be a more perfect time to grow her business from the ground up. Five years later, Danielle is proud to serve a rapidly growing base of clients throughout the area.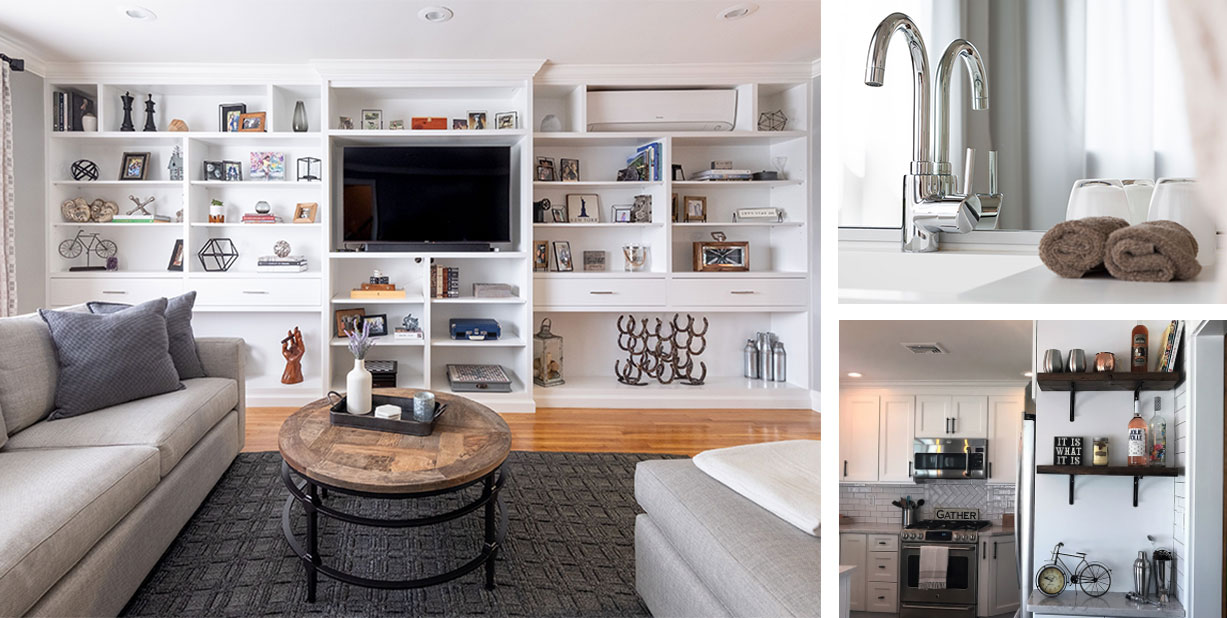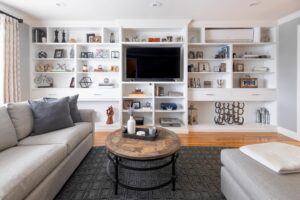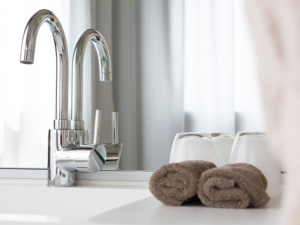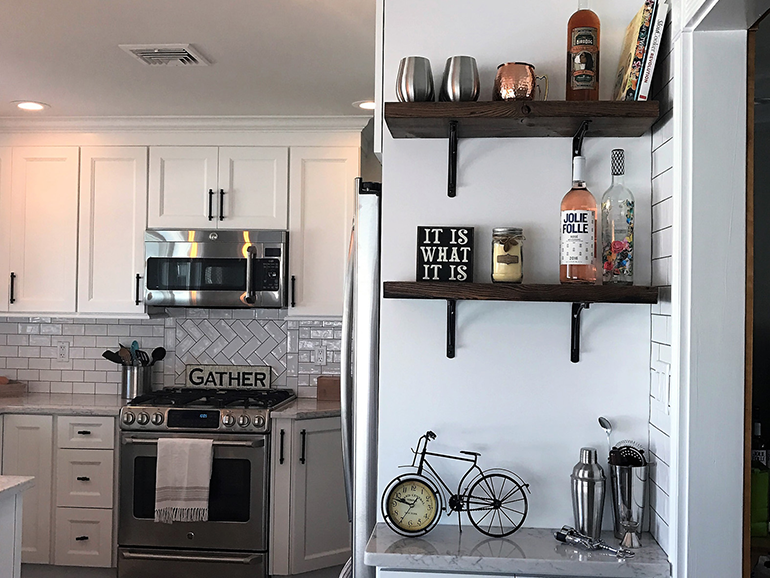 If you're ready to transform your space, consider Danielle as your single point of contact for every aspect of your project. There's no need to deal with dozens of contractors and vendors, trying to keep track of each conversation, only to have important details fall through the cracks. Let Danielle and her team do the heavy lifting and ensure that your investment is one that you'll feel good about every step of the way.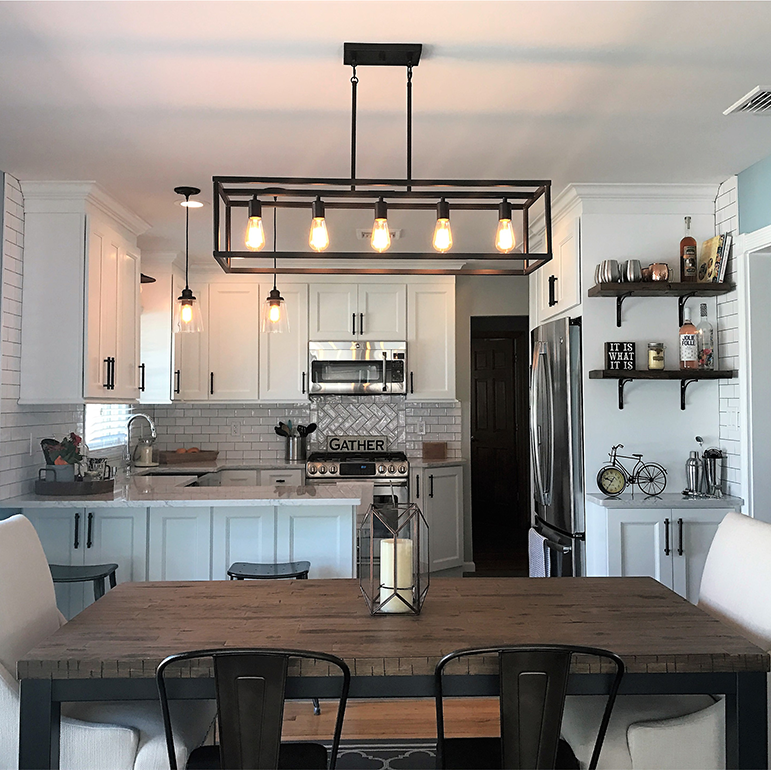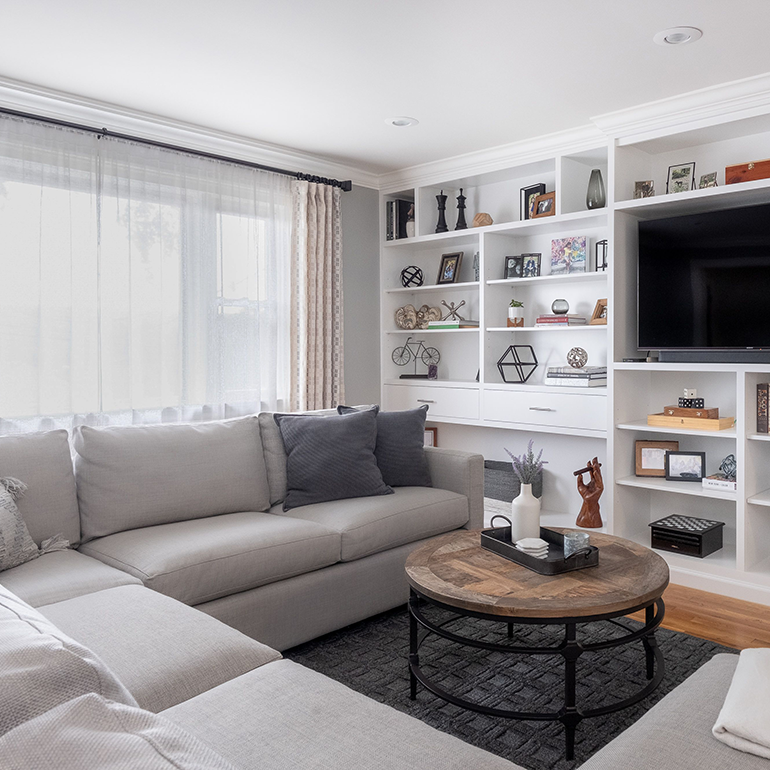 FAQ
General Interior Design 
Should I hire an interior designer for my home?
Many people struggle with defining their style and how to represent themselves inside their homes.
Working with an interior designer allows you to have trained eyes and creative ideas brought into your space. We have access to a world of furnishings, fabric and accessories that are to the trade-only; giving your space a unique, custom decor. It also helps you avoid costly mistakes that can be foreseen.
What is the difference between an interior designer and an interior decorator?
Many think there is not a big difference between the two but in fact there is. An interior designer has the schooling and knowledge to work on the architectural structure of a space and works closely with architects and contractors to design the interior space. An interior decorator just works on the furnishing and accessorizing of a space.
How does evaluating an interior designer work?
Hiring an interiors designer is the same as stepping into a marriage. You need to be able to communicate and feel comfortable with the person. They should be knowledgeable of the industry and at the same to be open to your wants and even suggestions during the process.
FAQ
Interior Design Investment
How much does an interior designer charge?
DNI charges a flat design fee per room. While every project may vary, a room can range from $1,500.00 to $2,500.00. 
We know each project is unique, so we make sure to take the time to review the whole project.
What does the initial design consultation cost?
DNI offers a free design consultation when meeting for the first time and will be working on designing your space. From there you will receive a Letter of Agreement going over the scope of the project.
There is a design consult option where we come and go over suggestions and color options. Here we meet one time and there is a fee of $350.00 for the hours we will spend together.
What if I want to use my own tradespeople for my renovation?
We understand that people have their own team of workers that they like to deal with. DNI has worked with tradespeople outside of their team before and is still open to doing so. We all meet and make sure we are on the same page, this way we can see that the project runs smoothly.