The holiday season, ah, it's that magical time of year. Lights twinkle, laughter fills the air, and loved ones gather to create cherished memories.
But let's face it – the holidays can be stressful. From menu planning and buying gifts, to holiday parties and decorating and what about family and friends who stay at your place for a few days?
While it's nice to have company, hosting guests adds a layer of additional stress to the holiday season. With some preparation, you can prepare a space they'll love and you'll be proud to invite them to stay in.
That's where we come in! At Danielle Nicole Interiors, we're all about infusing warmth and personality into your home.
Today, we're diving into the art of transforming your guest room into a haven of comfort and hospitality, perfect for your holiday visitors.
Wrap it Up in Warmth:
Think layers. Think snug. Soft blankets and throws should be on hand, ready to envelop your guests in additional comfort should they desire. Also, don't be shy with warm, rich colors and textures in your bedding and decor. We're talking about creating an ambiance that practically gives your guests a cozy hug.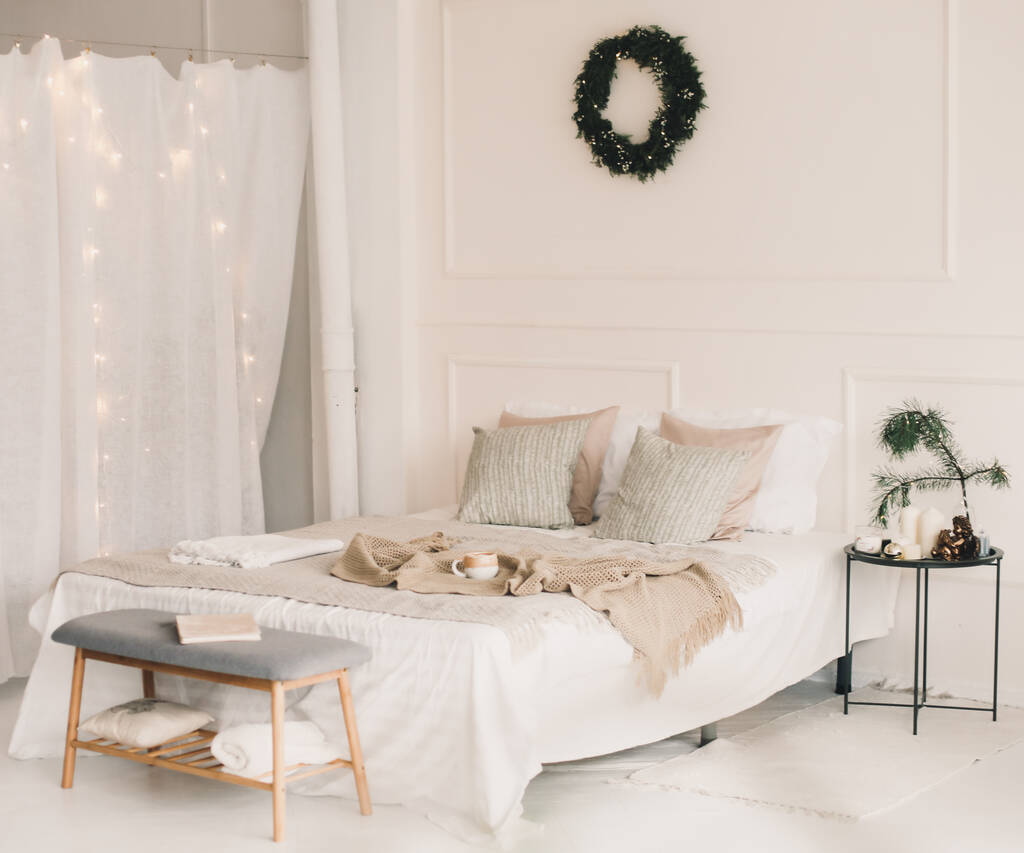 The Bed: Your Hero:
Your guest room's superhero? The bed. Invest in quality bedding for that cloud-like experience. Plush pillows, a comfy mattress, and maybe a few extra cushions and blankets—it's the recipe for a great night's sleep.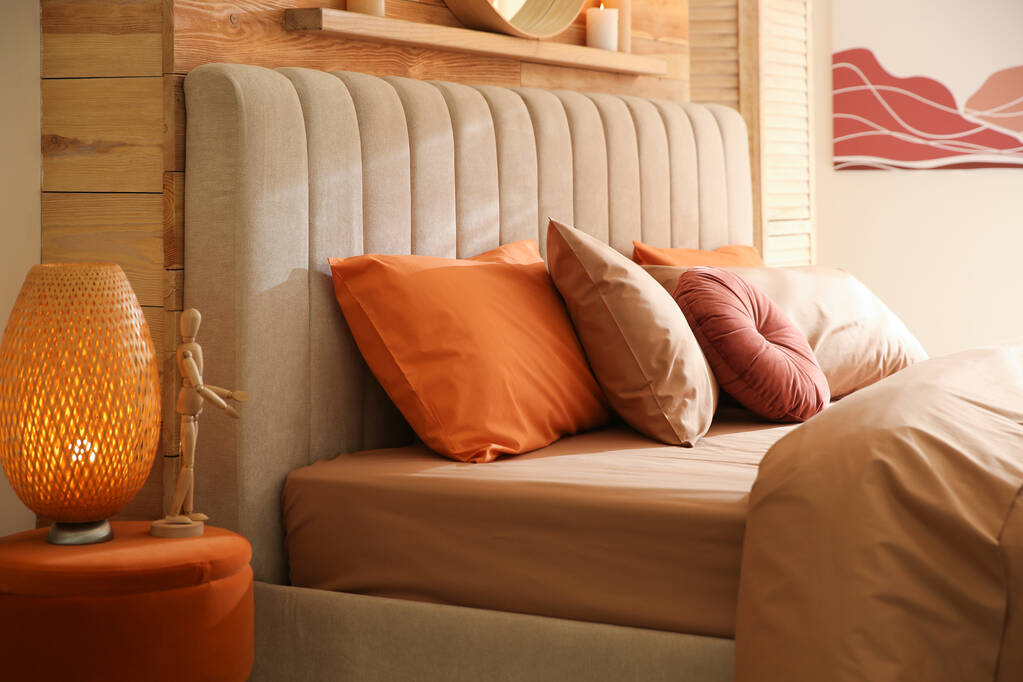 A Hint of Holiday Magic:
We're not talking about a little toy figure on a shelf or bench. Keep it subtle. Add seasonal decorations like garlands, twinkle lights, and a pint-sized tabletop tree. Maybe you decorate the tree with an ornament or personalized gift for them to take with them.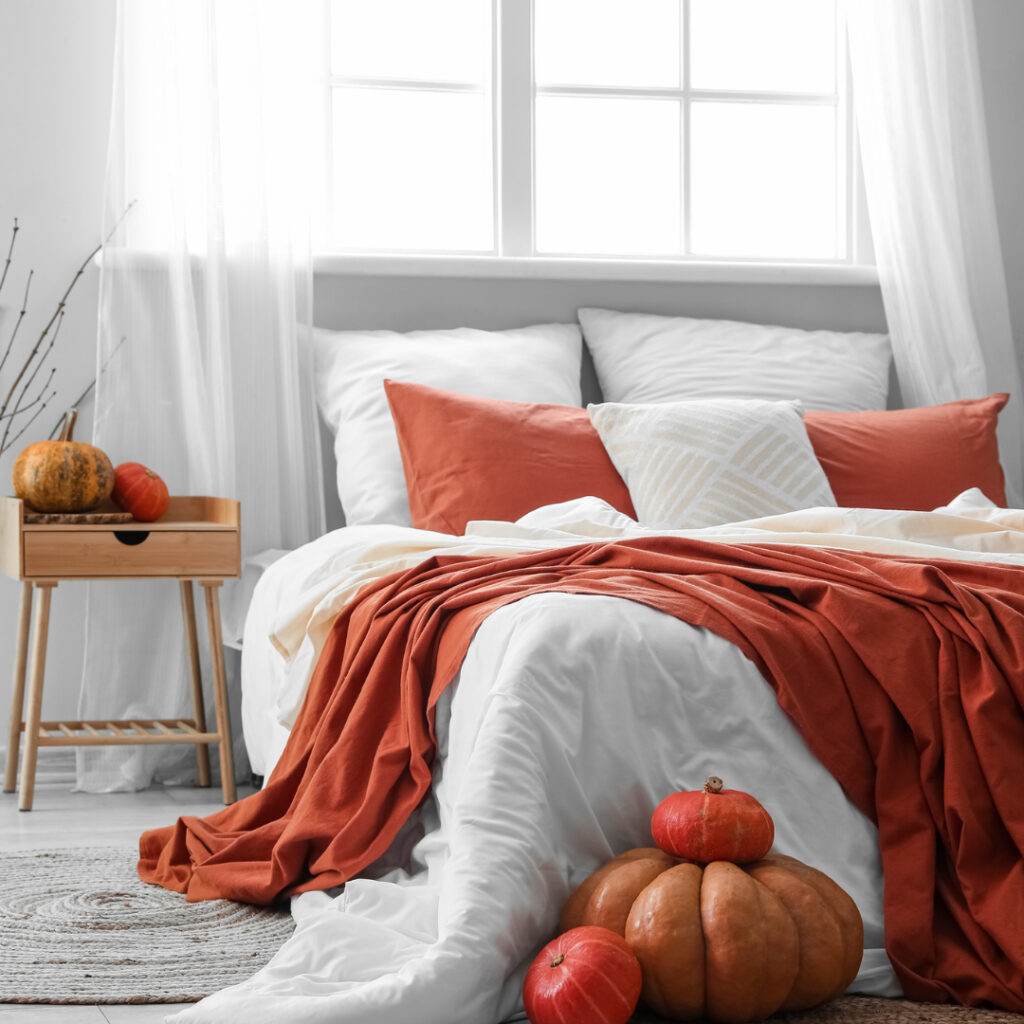 Space for Unpacking and Relaxing:
This is all about convenience. Ensure there's plenty of drawer and closet space for your guests to make themselves at home. Hangers, shelves, and even a few empty drawers—now that's thoughtful design.
Pamper Them in the Bathroom:
The guest bathroom is just as important. Fresh towels, a selection of toiletries, and a hint of fragrant hand soap—those little touches make all the difference.
We hope these tips, crafted with intention and detail, will make your guests feel cherished, valued, and, most importantly, right at home during the holiday season.
Danielle Nicole Interiors is an interior design firm in Westchester Country and works with clients in Westchester and New York City. We have a variety of conults, but the first one is always complimentary. You can schedule a complimentary interior design call here.