As the leaves begin to turn golden and the air takes on a crisp, refreshing chill, it's time to welcome the enchanting season of fall into our homes. At Danielle Nicole Interiors, we believe that the changing seasons offer the perfect opportunity to refresh and elevate your living space. Fall is all about embracing warmth, comfort, and a touch of rustic elegance to create an inviting sanctuary where you can unwind and recharge.
In this article, we'll share the top fall interior design trends and provide you with inspiring ideas to cozy up your space for maximum comfort. From rich color palettes to textured fabrics and autumn-inspired accents, let's explore the art of fall decorating together.
Embrace Warm and Inviting Color Palettes
When it comes to fall decorating, nothing sets the mood better than a carefully curated color palette. This season, we recommend embracing warm, earthy tones like deep burgundy, burnt orange, olive green, and mustard yellow. These hues not only evoke a sense of coziness but also create a harmonious connection with the natural beauty of the season.
Incorporate these colors into your space through accent pillows, throws, area rugs, and wall art. For a bold statement, consider painting an accent wall in a rich autumn shade to instantly transform the ambiance of the room.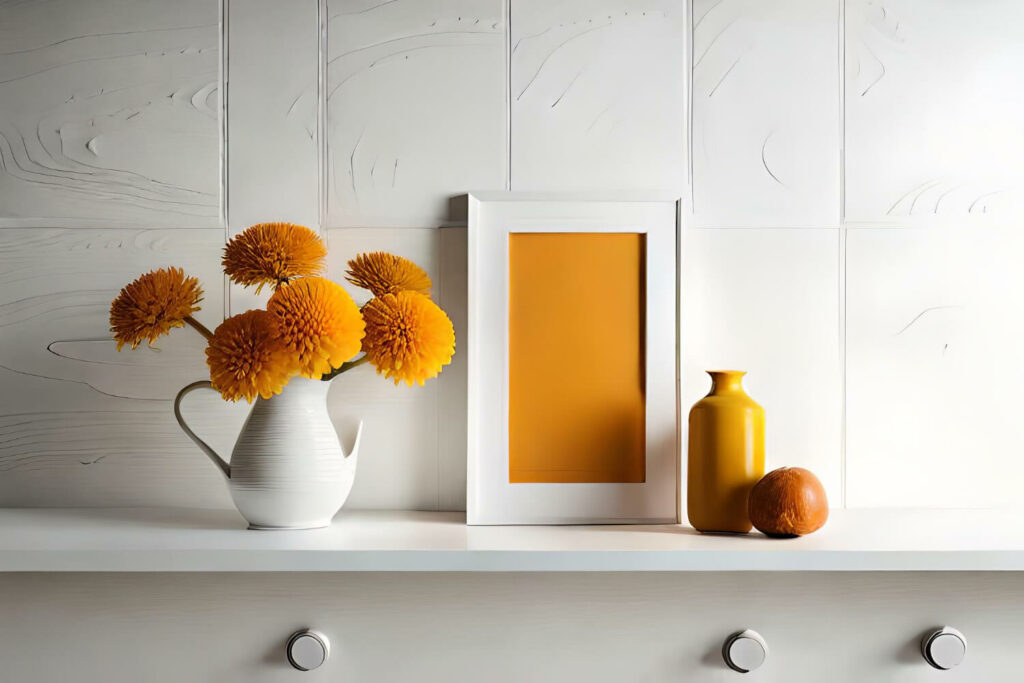 Layer with Luxurious Textures
Texture plays a significant role in adding depth and visual interest to any space. In the fall, layering with luxurious fabrics and materials is essential to creating a cozy atmosphere. Incorporate plush velvet or soft chenille upholstery on sofas and armchairs to invite comfort and elegance. Introduce chunky knit throws and faux fur accents for an extra touch of warmth and indulgence.
In your bedroom, update your bedding with velvety duvet covers, flannel sheets, and oversized knit blankets to make your bed an inviting retreat on chilly nights.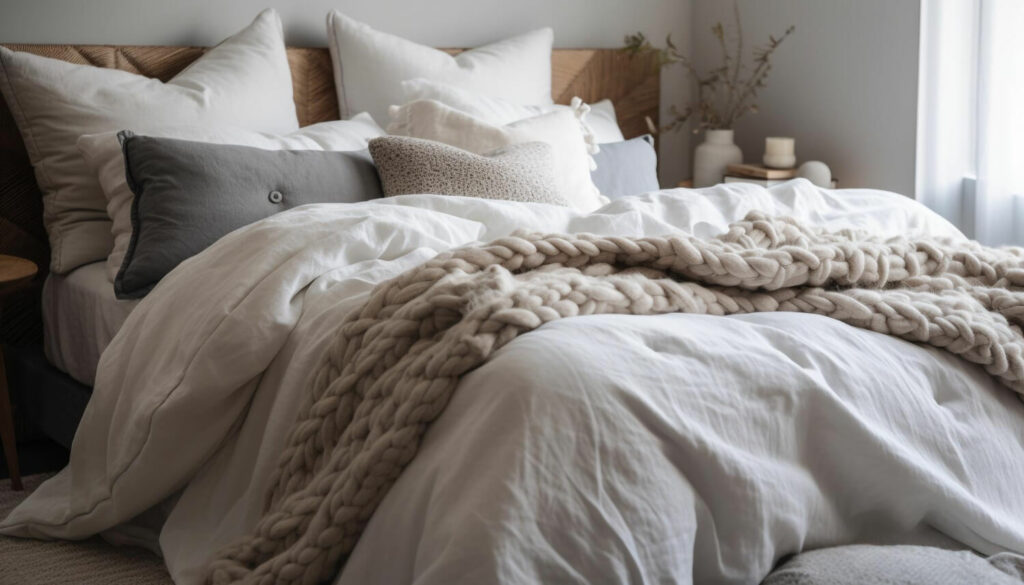 Bring the Outdoors In
Fall is a season of abundant beauty in nature, and what better way to celebrate it than by bringing the outdoors in? Add a touch of rustic charm to your space with natural elements like wood, dried branches, and fall foliage. A beautiful centerpiece with a mix of seasonal flowers and foliage can instantly elevate your dining table.
For a more permanent touch, consider incorporating wood elements into your furniture and decor. Reclaimed wood coffee tables, wooden accent walls, and rustic shelves not only add character to your space but also contribute to a cozy, cabin-inspired feel.
Illuminate with Ambient Lighting
As the days get shorter, lighting becomes an essential aspect of fall decorating. Soft, ambient lighting can create a warm and intimate atmosphere that encourages relaxation. Swap out cool, bright light bulbs for warm-toned ones, and consider adding table lamps and floor lamps with fabric or paper shades for a soft glow.
Candles are another fantastic way to infuse your space with a cozy ambiance. Opt for scented candles in autumn-inspired fragrances like cinnamon, vanilla, and pumpkin spice to fully immerse yourself in the season's spirit.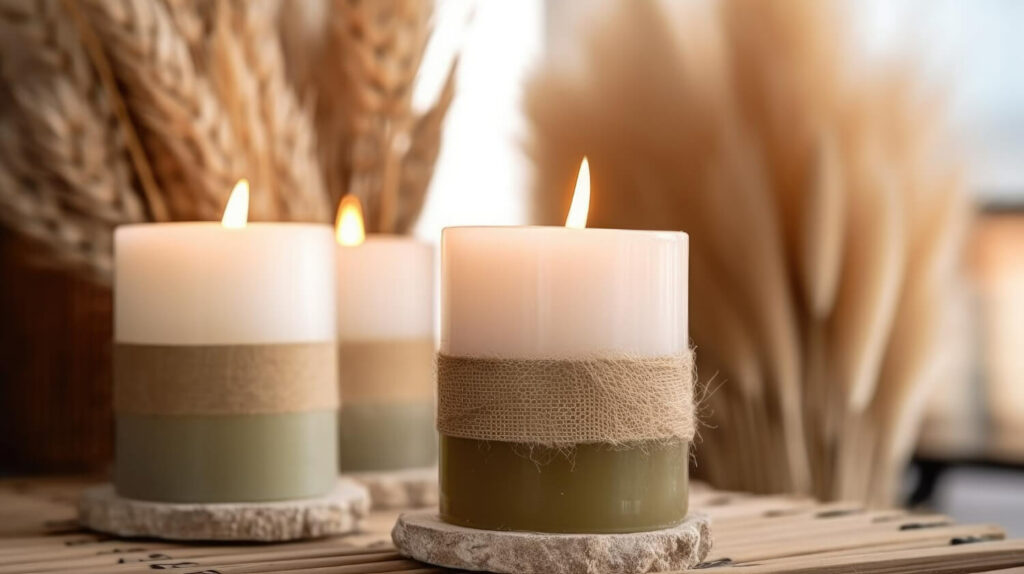 Cozy Reading Nooks
Fall is the perfect time to indulge in your favorite books while wrapped up in a cozy nook. Create a dedicated reading corner with a comfortable armchair or chaise lounge, a soft throw, and a well-stocked bookshelf. Add a small side table for your hot cup of tea or coffee, and you have the ultimate spot to unwind and escape into the world of literature.
Seasonal Wall Art and Decor
Refresh your wall art and decor to reflect the changing season. Consider updating your gallery wall with fall-inspired prints and artwork that feature autumn landscapes, foliage, or cozy scenes. Alternatively, you can create a captivating fall-inspired vignette on your mantel or console table with a mix of seasonal decor, such as pumpkins, gourds, and decorative leaves.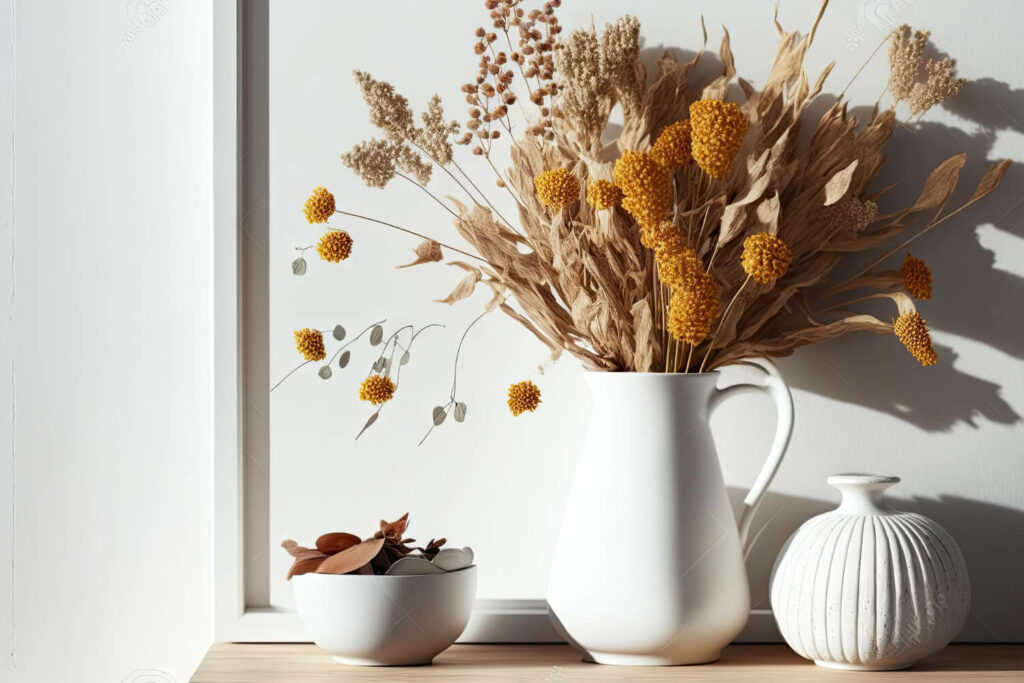 At Danielle Nicole Interiors, we believe that fall decorating is an opportunity to transform your home into a warm and inviting haven that reflects your unique style and personality. By embracing warm color palettes, luxurious textures, natural elements, ambient lighting, and personalized decor, you can elevate your space and create a sanctuary that nurtures your well-being throughout the season.
Our team of dedicated interior designers is passionate about curating exquisite spaces that enrich your life and evoke a sense of comfort and sophistication. Whether you seek a complete home makeover or a simple seasonal refresh, we're here to bring your vision to life with our expertise and creativity.
At Danielle Nicole Interiors, design dreams come to life! We're your partners in creating spaces that reflect your unique style and personality. Whether you're in the heart of New York City or nestled in the charm of Westchester County, our expert team is here to elevate your space.